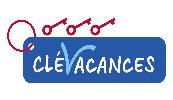 Contact :
Violette GUIOT
latabernole@gmail.com
Tel : 05 61 81 19 70 (33 561 811 970)
Portable : 06 07 35 90 24 ou  06 08 26 42 83


Environment
The "Environment" theme concerns houses, flats and bed & breakfasts that have a low impact on the environment. The Environment Charter contains four major requirements: controlled energy expenditure, low water consumption, use of safe, recyclable products and materials, and environmentally friendly waste management.


Business
The "Business" theme is designed to meet the needs of travelling professionals, whether for a short or long stay in a house, flat or bed & breakfast. For the greater convenience of "business" guests, the accommodation provider will include in the price a large number of services such as linen change and room cleaning during the stay. In addition to a strategic location, amenities and independence are the two hallmarks of the "Business" theme.